This last week of October we had a few nice days. Before it seemed to rain all the time, but suddenly the sun came trough and we had three beautiful albeit cold days. On Tuesday Ineke whom I know since we were eight years old came all the way from Enkhuizen to pick me up in Amsterdam and together we drove to Velzen-Noord. There is a small beach and in the background you can see windmills and smoke from Tata Steels factory in Ijmuiden. We walked along the pier towards the lighthouse and back both taking pictures, afterwards we had lunch outside sitting in the sun.
Even de boel de boel laten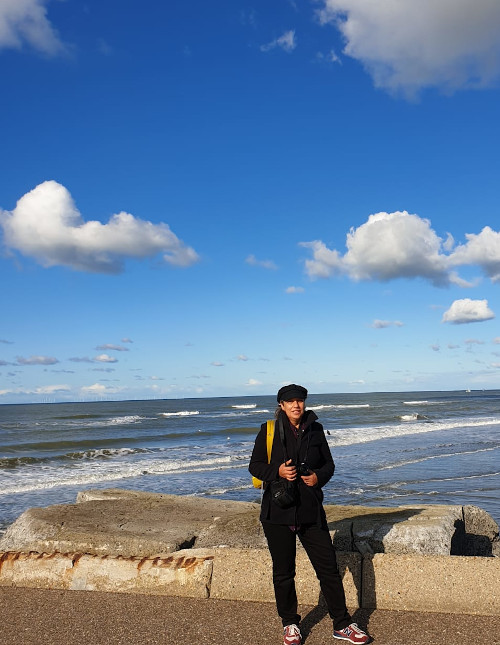 When we were 16 years old Ineke and I would sometimes go and drink beer after school and mumble "even de boel de boel laten" with each new glass of beer, which means something like sidestepping from your daily routine and let everything pass for a while. Of course at that age we still had little worries, but I remember those relaxing afternoons.
While we were having lunch after our walk that day in October it reminded me of that time. Sitting in the sun, relaxing and talking it all felt familiar and I felt at ease , it was a perfect day.